Cancel AutoPay Stallion
Request to stop your recurring monthly package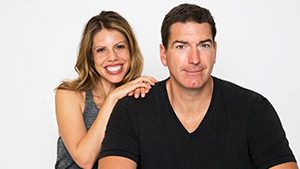 We're sorry to see you go, but before you cancel…
Benefits of staying
Stay healthy! Exercise your heart and lungs, a burpee a day will keep the doctor away.
Stay hot! Keep inching towards your goal of Looking Great!
Stay in the tribe! You need good people to be around.
Stay sane! Regular exercise will reduce your stress and help calm your nerves.
Get your beauty sleep! Regular exercise will help you get a better night's sleep.
Stay productive! Reduce anxiety so you can manage your workload effectively.
Quality Issues?
Give us a chance to make it right. If you received less than perfect service or had a bad experience in any way, please feel free to contact the owners of the business. Steve and Lisa are committed to providing a safe, accepting, and friendly environment–100%. Using our contact form (select category Quality Control – Feedback), an email will be sent directly to them and only them. Be assured that they will listen to your feedback and take corrective action to improve your experience going forward. Alternatively, you can call our hotline: (210) 569-0611.
I just don't have time…
We understand life can be hectic and commitments are demanding. Here are 4 tips to help you squeeze in time for yourself:
Try a 45 minute class
Try an early bird class starting at 5:00 AM
Try a night owl class starting at 8:00 PM
Join us on the weekends
I'm moving!
Stay in touch with our social media outlets. Come visit us when you're back in town. We have a great Out-Of-Towner's special. $60 gets you a week of classes. Alternatively, our 10-Class Cards last 6 months, so you can come and see us whenever you're in town.