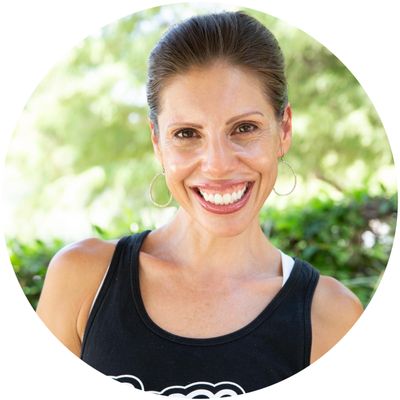 Lisa Ingle-Stevens
CO-OWNER, CROSSFIT LEVEL 1 TRAINER (CF-L1), HOT YOGA, INFERNO HOT PILATES, POWER YOGA & BARRE TEACHER
Lisa Ingle-Stevens has been practicing and teaching yoga for over 20 years. Her passion for people and learning are evident from the moment you meet her. She believes that hard work, consistency, life-long learning and fun are the keys to continuing to grow as a person. Her goal is to help spread the practice of yoga and movement and inspire others to become their best in all aspects of their lives.
Lisa is a graduate of Trinity University in San Antonio, Texas with a degree in Business Administration. Lisa took her first Bikram Yoga class in 1999, and immediately following her first class knew she wanted to teach yoga and help people heal and stay healthy through this incredible life-changing practice. In the fall of 2002, Lisa completed the Bikram Yoga Teacher Training Certification program in Los Angeles, California. She is the co-founder of The Union Fitness and Fun where her first yoga studio opened in the spring of 2004. Since than she has co-opened an additional two yoga studio locations with one of her closest friends Stevan Falk, to help spread and expand the healing benefits of yoga and movement to the San Antonio community. She serves as a mentoring teacher and studio owner around the globe and currently teaches Bikram Yoga, Power Yoga, Inferno Hot Pilates and Fusion classes at The Union. She holds a 500-RYT through Yoga Alliance and is on faculty with Beryl Bender Birch through the Hard & Soft Institute.
Lisa holds certifications in the area of Leadership Development through the PAX Mastery Program with Alison Armstrong and is a Lightyear Leadership coach with Susanne Conrad, Lisa co-founded The U Institute in 2019, which is a Leadership and Education learning company dedicated to creating life-long learners and help provide physical and mental tools for people to live their best lives.
Lisa loves spending time with her husband Kyle, daughter Olivia and dogs Abby, Charlie & JoJo. She enjoys nothing more than being with her friends and family and making the most out of life. Besides teaching yoga Lisa loves to dance, read, travel, eat and challenge herself constantly to try and learn new things.
FAVORITE QUOTE: "RULE #1: DON'T HANG OUT WITH LOSERS"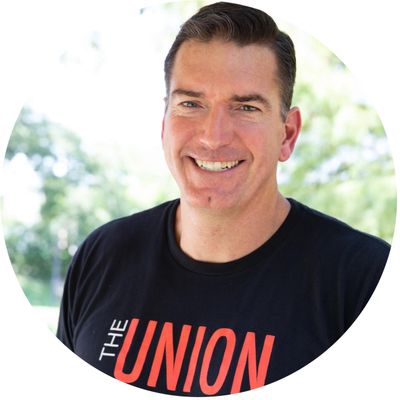 Steve Falk
CO-OWNER, CROSSFIT LEVEL 2 TRAINER (CF-L2), HOT YOGA
Steve was born in San Antonio, TX and graduated with his bachelor's in Business Administration from Trinity University in 1998 and Master's in Accounting from Trinity University in 1999. While at Trinity, he lettered in Varsity Basketball for four years.
After graduation, Steve went on to work in the audit department for the international accounting firm, Ernst & Young LLP, and is a Certified Public Accountant in the state of Texas. During his time at E&Y, he also taught accounting at the University of Texas at San Antonio, and later taught strength and conditioning theory at Trinity University. Steve also served as the Strength & Conditioning coach for the Trinity Basketball and Women's Soccer & Softball teams.
Steve graduated from Bikram Yoga College of India's Teacher Training in May of 2003. He was certified as a Certified Strength & Conditioning Specialist with the National Strength & Conditioning Association in 2001, a sports performance coach by the USA Weightlifting in 2014 and gained his CrossFit Level 1 in 2013 and CrossFit Level 2 in 2017. He also has Certifications from TRX training. In 2015 Steve, Lisa and Nydia Darby started the Open Hand Institute, an education company focused on training yoga teachers and providing continuing education.
Steve and his wife Kelli spend most of their time trying to keep up with their son Trajan and daughter Carolyn.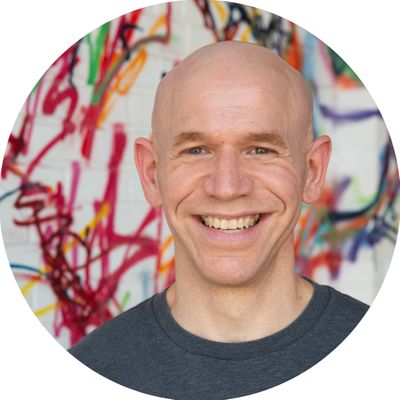 Mark Banasau
MANAGER, HOT YOGA TEACHER, YIN & RESET TEACHER
Mark loves to share his smile and passions with the Union family. He loves music and plays the piano and directs the choir at Church on Sundays. He brings his love of music into the yoga room, and you can sometimes catch him "conducting" the class as he would his choir.
Mark began his yoga practice in 2003, and went to teacher training in 2006. The journey of practicing and teaching yoga has come with so many unexpected gifts – especially the friendships and community found at The Union. One of his favorite things about the yoga is that no matter how much you practice, every time you come away with a slightly different understanding and appreciation of your body, mind, and spirit.
You can bribe Mark with chocolate (the darker the better), or any homemade baked good. Really. Chocolate and baked goods.
Mark's gentle wit and big smile always welcomes you to The Union.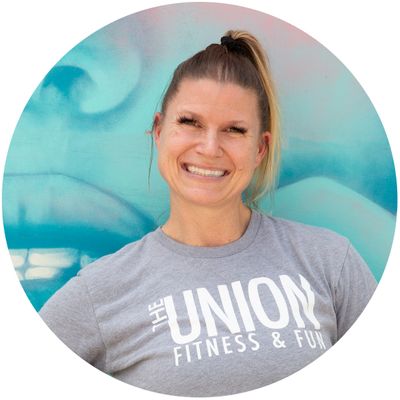 Liz Peters
CROSSFIT MANAGER, CROSSFIT LEVEL 2 TRAINER (CF-L2), KIDS TRAINER, MOBILITY TRAINER, USAW SPORTS PERFORMANCE COACH, HOT YOGA, INFERNO HOT PILATES, MAT PILATES, POWER YOGA TEACHER
SHERIFF PEACHES
Liz, also known as Peaches, is sassy, classy with a touch of badassy. She wants to live in a world where decisions are made with Magic 8 Balls, an unlimited supply of Bath & Body Works candles and mandatory mid-day naps.
As a fitness enthusiast with more than 20 years of experience, she's been an athlete, coach, PE teacher and professional motivator. She got into athletics at a very young age and exceled in the sport of soccer.
In 2002 Liz was introduced to Bikram Yoga and after 4 years of a love/hate relationship with it, Liz decided to go to Bikram Yoga Teacher Training. Soon after graduating from teacher training Liz found CrossFit and fell in love. At that moment it all clicked for her, and she knew what she wanted to do. Liz wanted to spread her knowledge on how important both strength and flexibility is for the body.
When she's not training or teaching classes, you can find her whipping up a delicious mug cake, watching Below Deck, or trying to solve true crime mysteries.
Liz is living proof that pobody's nerfect!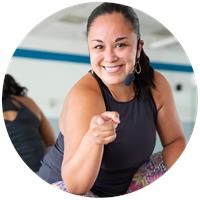 Dorothy Capanas
MANAGER, HOT YOGA, INFERNO HOT PILATES, YOLK YOGA, POWER YOGA, POWER SCULPT & BARRE TEACHER
Dorothy began her yoga practice in San Antonio on a Tuesday morning in February of 2008, with a special Lil Yogi. She quickly became part of The Diva's at Hollywood Park, a group of awesome ladies who practiced everyday at 9:30am. Her yoga buddies were some of the first to know that Dorothy and husband Ferd were soon to be parents. Being able to practice this yoga during her pregnancy was truly a gift. On New Years Eve of that same year, their son Micah was born.
Over the next several years, she developed a passion for this yoga and had her sights set on becoming a teacher. She became part of The Union Crew in 2010 and completed her 1000th class a few months before attending Teacher Training in Spring 2014.
Dorothy was born in San Antonio, but spent most of her life on Oahu. After attending the University of Hawaii, she was a Flight Attendant with Continental Airlines for 12 years. She loves to travel and would love to start putting check marks next to her list of new destinations.
Favorite Quote: "Be bold enough to use your voice, brave enough to listen to your heart and strong enough to live the life you've always imagined."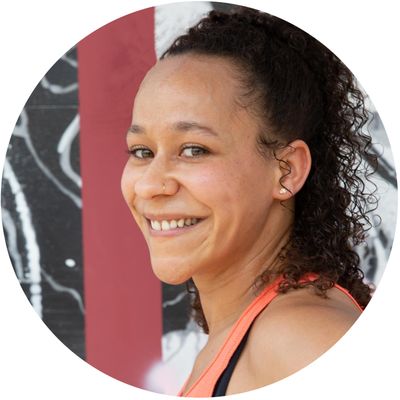 Latoya Adams
MANAGER, HOT YOGA, POWER YOGA, INFERNO HOT PILATES, MAT PILATES & BARRE TEACHER
Latoya was born and raised in an Army family and lived in Germany until she was a teenager. Her family moved to Texas in 2001 and she made her way down to San Antonio in 2005.
After college, she became increasingly interested in health, fitness and wellbeing. She stumbled upon yoga looking for an easy way to tone up and trim down. She was hooked from the beginning. Latoya went to Bikram Yoga Teacher training in the spring of 2012, and later studied Power Yoga with the Open Hand Institute. She is also trained to teach HIIT classes and Mat Pilates. Latoya is motivated by impacting people's lives and believes life's toughest challenges can help you transform into your best self. When she's not teaching, her favorite things to do are working out, spending time with her framily, snuggling with her dog, and enjoying the outdoors.
Favorite Quote: "It's never too late to be who you might have been." -George Elliot
Nickname: Jack of All Trades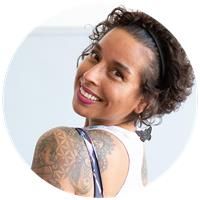 Kathi Rocha
ASSISTANT MANAGER, HOT YOGA TEACHER, YIN & RESET TEACHER
Hi, I am Kathi. Growing up in California, Texas, Costa Rica, and lived in Kansas City for many years, I finally moved back to San Antonio and happily call it home. I am a Yoga Teacher and graduated from Bikram Yoga Teacher Training in Fall 2017. I have several Yoga certifications, including Yin Yoga, I studied Human Relations, and received a MBA from Baker University. I am very passionate about Yoga and enjoy helping people find healing through their practice. I believe that the most important thing in your life, is that through yoga you can achieve a healthier & happier YOU. You are worth the commitment that you make to yourself! I proudly work here at the Union, and find joy in helping others and giving back to our wonderful community in any way that I can.
Favorite Quotes: "Live each moment completely and the future will take care of itself" - Paramahansa Yogananda
"You must be shapeless, formless, like water. When you pour water in a cup, it becomes the cup. When you pour water in a bottle, it becomes the bottle. When you pour water in a teapot, it becomes the teapot. Water can flow and it can crash. Become like water my friend."- Bruce Lee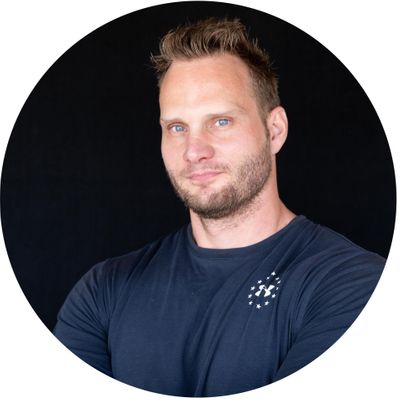 Dain Batterton
COACH
Hi, I'm Dain. I was born and raised in Sin City, Las Vegas, Nevada, where I lived until the age of 25. I began my passion for fitness at the age of 15 when I started lifting weights at Gold's Gym. Since the very beginning, I was hooked. I've been an avid lifter for over 20 years, and have shared my love of fitness with others by branching out into coaching Crossfit and personal training. I believe fitness is a marathon, not a sprint.
Besides working out and coaching others, I enjoy spending time with my wife and dogs Hemi & Jupiter, driving fast cars, playing video games, and eating great food. I have a Bachelors in sociology from Texas A&M, San Antonio. I also played High School and Semi-Pro Football.
I joined the Union team in October of 2021 and I'm excited to see you in class where I coach Burn, Build, X-Fit, and Kettle Bell Fit.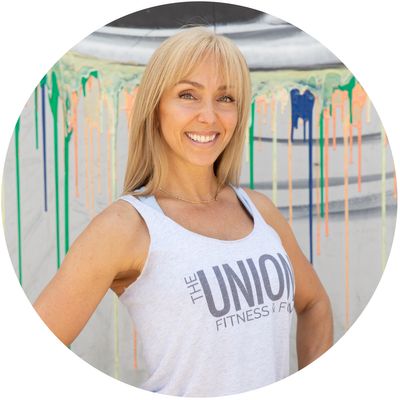 Valanna Bulner
TRX, HOT YOGA & INFERNO HOT PILATES TEACHER
Valanna is an instructor with a love and passion for people, health, and fitness. Blown away with the challenge and versatility offered by body resistant training, she has been passionate about TRX since her first class in 2012. Experiencing the quick results and positive changes in core strength first hand within 3-6 classes, she soon became certified in 2013 and achieved two more certifications in 2014; including the RIP Trainer. After suffering from back issues, she gained a new perspective in her teaching style. Her approach is hands on for muscle mind connection while focusing on attention to detail with form, technique and emphasis on modifications.
She has been a hot room enthusiast since her first class in Alamo Heights in 2002. She says "It was definitely love at first sweat!" When she's not teaching or sweating with you, you'll find her spending time with family, friends or out by a pool. She has been married to her husband Sam for over 25 years and they have two boys together.
I live by this quote "See the light in others and treat them as if that's all you see" Dr. Wayne Dryer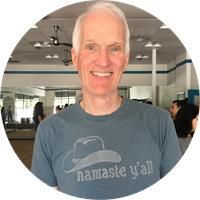 Michael Duggan
HOT YOGA & YOLK TEACHER
I'm Mike: yoga teacher, actor, and life-long learner. I'm in a phase of my life where I can do what I want to, it's called being (semi-)retired. I have personally experienced many benefits from the practice of yoga, and now share that practice with others through teaching. Little do people know when they begin the practice how profoundly it can change their lives for the better. I (along with my wife and co-worker, Rita) am a graduate of both the Open Hand Institute and OHM School yoga training programs. I currently teach U-90 and U-75 classes at The Union. After a career in information technology supporting the military, both in active duty and as a contractor, and raising eight children, I am ready to keep growing, and to help those around me to grow too.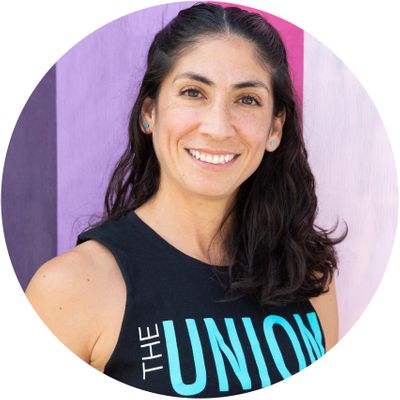 Katy Esparza
HOT YOGA, POWER YOGA, YOGA NIDRA, MEDITATION & TRX TEACHER
Katy has been a massage therapist for 14 years. Helping others heal and learning the functions of the human body amaze her. She specializes in sports therapy, mio fascia, and ortho-massage. Being a person who always loves to try new things, she decided to try yoga.
In 2007 she took her first Bikram yoga class and was hooked; she knew being a yoga teacher was the next step not only to help heal others but also herself. In 2013 she embarked on the nine week journey to be a Bikram yoga certified teacher. Her passion for yoga has since blossomed, and in 2015 she went through level 1 & 2 of Baron Baptise power yoga teacher training. This training brought a different level of strength and playfulness to her practice. She went on to get a 200-hour RYT through the Open Hand Institute, where she discovered all about her true self and her next path. In 2021 she got 300-RYT through the Hard and The soft institute. She is also level 1 certified in iRest yoga nidra and meditation. Her new venture and passion has been TRX.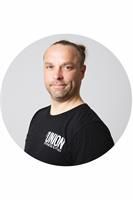 Trevor Gagnon
COACH
Hi I'm Trevor, a fitness instructor here at the Union. My fitness journey began at the age of seven in my home town of Edmonton, Canada when I became a competitive gymnast. When I was fifteen I was asked to perform tumbling in the local opera. That began my career as a professional acrobat that would span twenty-three years and take me around the world. While I have retired from full-time performing, I still work as an artistic director, manager and coach in the world of professional circus and occasionally still perform.
When I'm not working or at the gym, I love to ride my road bike, play the guitar or tour breweries, distilleries and Mexican restaurants around the world.
I love to bring a slightly more gymnastic approach to functional fitness while maintaining the technical aspects of weightlifting.
Fitness should be something that you enjoy for the same reasons that you enjoy your hobbies: Because it's fun, fulfilling and enjoyed with people you care about. I hope to bring those aspect to your classes!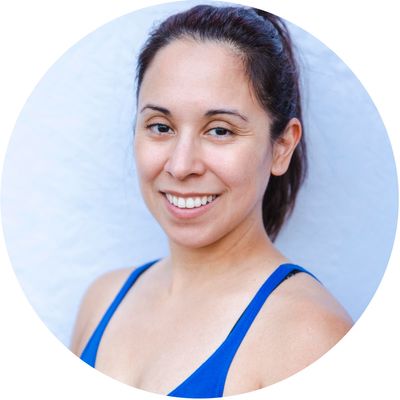 Tanya Gaitan
HOT YOGA & POWER YOGA TEACHER
I had my first Bikram yoga class September 2010. I initially started at the recommendation of my chiropractor. It helped tremendously! My practice has evolved over the years and I am now using yoga to help manage my stress and really my peace of mind. I was certified to teach Bikram yoga February 2019 and always open to learning other types of yoga practices.
Becoming a yoga teacher has definitely evolved my practice not only in the room but outside of the room. I absolutely love teaching the students at The Union. It's great to see humans work hard everyday and dedicate time to make themselves feel better in whatever way that looks like for them. I am so grateful to work here. I've learned so much from this community and have applied what I have learned to my full time career.
I have an adorable cat name Frederick. If there is a documentary, I've probably watched it. I also love Doritos and cookies. And finally I'm always down to get my dance on.
Ben Johnson
HOT YOGA & POWER YOGA TEACHER
Hey! I'm Ben. I'm a Hot Yoga Teacher. I graduated teacher training at The Union under the OHM teacher training program. I've been practicing hot yoga since 2011. I grew up mostly in Virginia, moved to San Antonio in 1998 and have been living the dream ever since. When I'm not teaching yoga, I work as a firefighter for the city of San Antonio, which I've done for the last 21 years.
Yoga and CrossFit type workouts help me stay relatively fit, strong, and healthy for firefighting and for my kids.
A "union" of strength, flexibility, balance, and clarity help in all aspects of my life. I often push myself outside my comfort zones. I believe in doing something hard most every day yet make it fun.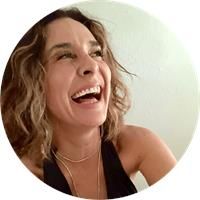 Anna Lambrou
HOT YOGA, INFERNO HOT PILATES, MAT PILATES & BARRE TEACHER
Anna was born in Torreon, Mexico. She has a brother named Vanggelis, who is her best friend ever. As children, their father took them to Greece to visit their family. As a young adult, Anna decided to study a degree as a Montessori teacher. She loves the philosophy of life that involves this way of learning. She stayed in Perugia, Italy where she studied for 4 years, with the intent of later opening a school.
Life changed, however, and she got married. She and her husband Luis moved to Mexico City, where she worked as a Montessori teacher, and later had two children: Alexa and Luis. The family moved many times, because of her husband's work. After a lot of years of this nomadic life she finally came to San Antonio and began this practice by chance. She used to run a lot; all the races and marathons she could! But eventually Anna got injured, and she turned to yoga. She came into the torture chamber at the Huebner Oaks studio for the very first time and got hooked since the first day, from top to bottom, coccyx to the toes.
Her yoga journey has been a long one, and it means a lot to her. She found a place where her mind is at peace and active at the same time. After three years of practice, Anna is certain she will keep this lifestyle forever! She finally found herself and has focused her view of life and how to live it. Tears, laughs, madness, fear... Amazing! The most wonderful experience was Teacher Training Spring 2014. Now, a yoga teacher, she is ready to begin a new life!
Favorite Quote: "Sé paciente. Dale tiempo al tiempo. Que este acomodará las cosas en el momento en que tengan que llegar.--Panayotis Lambrou" -Anna's dad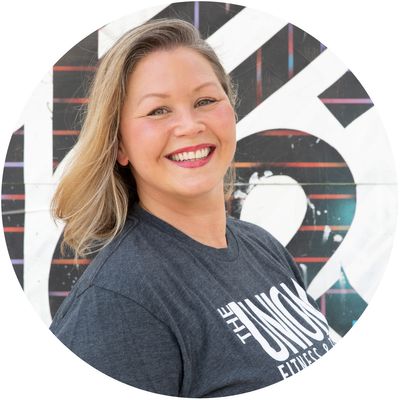 Stacey Pape
POWER YOGA, YOLK, and YIN & RESET TEACHER
Stacey loves the balance, energy, strength and healing that this yoga, CrossFit and community has brought to her life. Within weeks after having her second back surgery in January 2005 she was in extreme pain again, but luckily found this yoga in April 2005, she knew immediately it would change her life. This yoga has been such a huge part of healing in so many areas of her life ever since, but especially in her physical pain. The CrossFit is helping her to feel stronger, happier and more energetic everyday.
Stacey decided that the corporate world wasn't for her any longer and began pursuing her dreams in life. She started her photography business, Stacey Anne Photography, in May of 2009 and joined The Union family in April of 2010. Working within her two passions, and being in such a great, supportive environment makes her feel very happy and blessed. Next on her list of accomplishments… Teacher Training? … CrossFit Certification? Until then, you can find Stacey taking photos around the studios, keeping up with all of our social media and smiling behind the front desk at all three of our studios, greeting all of the eager students ready to take class!
Stacey is also…. addicted to her chap stick/lip-gloss (you'll never see her without it). She LOVES coffee and dark chocolate. She is a movie junkie (and tends to quote them). Stacey always wants to learn as much as she can about health in general and her two biggest passions in life.
Share your smile with people today; someone might really need it to help brighten their day.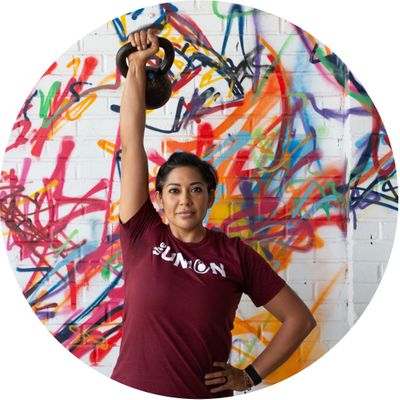 Tiffany Peche
COACH, KETTLE BELL QUEEN, POWER YOGA TEACHER
Tiffany was born and raised in San Antonio and is happily married to the love of her life. Together they have 4 beautiful kids and 4 adorable fur babies. She loves helping people change their body, mind, and relationship with fitness.
Tiffany didn't grow up playing sports and didn't think of herself as athletic or fit. She was introduced to fitness after her last child was born. She found that her body wasn't able to "bounce back" like before. On top of that, she became very depressed and ashamed of how she both looked and felt. At that point she knew she had to do something. So she decided to join a gym that offered group fitness classes and at that moment her life was forever changed.
After Tiffany's transformation, she grew a yearning to help others. After a lot of learning, training and several certifications later, she began teaching and coaching fitness and bootcamp classes. Her speciality is in Kettlebell training which is her true passion. What began as a personal goal to look and feel better both inside and out, completely evolved into a passion and mission to support and guide others to do the same. She loves learning and growing as a student of the fit life and helping others grow as well.
Tiffany is also a permanent makeup artist and owns Zalia's Permanent Makeup. Her focus is to build confidence in both men and women especially those who have lost their brow hair to cancer or other health conditions.
All in all, she loves helping people and she truly believes 'there is more happiness in giving, than there is in receiving'. -Acts 20:35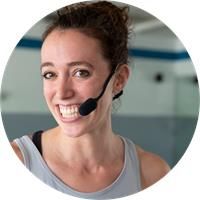 Laura Perez
HOT YOGA & INFERNO HOT PILATES TEACHER
Hey, I'm Laura. I joined The Union in 2010 and became a teacher in 2013. I really enjoy all forms of yoga, pilates, HIIT, and crossfit - as well as running. I workout to keep myself sane, happy, fit, and energetic, for myself and for my family. I've got 2 kids, Dante and Manu, 2 dogs, Douglas and Fancy, and my amazing husband Tony.
I am originally from Houston, but moved to San Antonio in 2002 to attend college at Trinity University and never left (except to get my Masters at the University of Denver). I am currently a practicing social worker in the hospice field, and I really enjoy it. In my free time you can find me at the studio, running, or on an outdoor patio with a craft beer. My favorite book is Born to Run by Christopher McDougall, but I'm usually reading fiction at night to wind down.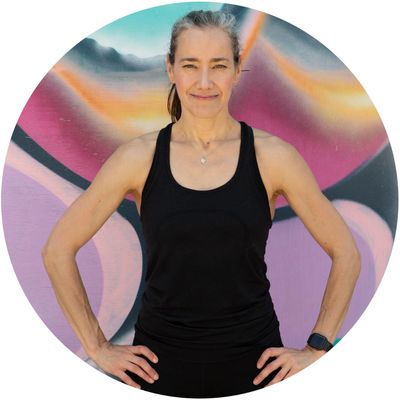 Lisa Preston
POWER YOGA, MAT PILATES, YIN & RESET TEACHER
I started practicing yoga in 1995. At the time I was a travel photographer. My first interest was to find a way to exercise while on the road but little did I know the treasure yoga would give to me. I found that daily practice kept me agile for a physically demanding job but it also changed my soul. It made me feel centered and emotionally grounded. I was hooked! After years of practice, I took a Jivamukti vinyasa teacher training in 2007 and have been teaching in both a class setting as well as privately. I enjoy constantly learning about the body. I find deep satisfaction guiding people through breath based and heart-centered classes to feel more freedom in their bodies and release stress. I believe in the human capacity to evolve, to grow and to make the world a better place simply through their own revitalized presence.
On a personal note, I am a NY transplant. I have a smart, kind teenager which either means I did something right or hit the jackpot. I love spending time in nature and although I generally eat like a monk I love tacos and margaritas! Life can be hard at times but I am always hopeful that good will prevail, so one of my favorite quotes is short and sweet...
"Dum Spiro Spero."
While I breathe, I hope.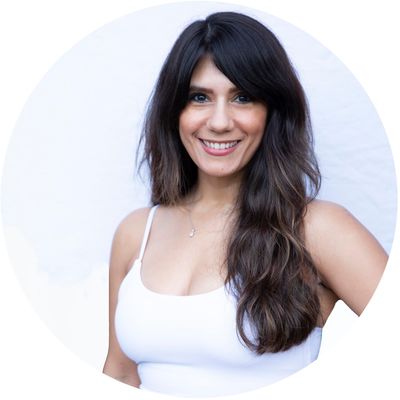 Laura Reuter
HOT YOGA, POWER YOGA & NFERNO HOT PILATES TEACHER
I took my very first Bikram-90 class in December 2017 at our beloved Alamo Heights studio. I had NO idea how much my life was going to change. THE UNION became my special place where beauty and strength became one, and for me, a place of healing.
At the tail-end of 2019 I was asked to join the 2020 U-60 teacher training and graduated in January 2021 with my certification.
Along with my full-time job and raising my 2 handsome boys, I am having a blast teaching the U-60 and IHP classes for all three studios, and currently working on my Power Yoga Certification. So much more to come!!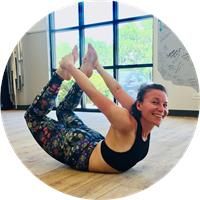 Kat Sargologos
HOT YOGA, POWER YOGA & INFERNO HOT PILATES TEACHER, COACH
Hi I'm Kat. I am a native to San Antonio and am proud of my roots. I was 16 years old when I first ever took Bikram Yoga at our Alamo Heights location. I loved it, but was a competitive soccer player at the time and wasn't able to add into my life until years later while attending Loyola University in Chicago for Psychology. I believe I was meant to find this yoga. My Bikram yoga journey began in 2011 at 105F in Lincoln Park and continued with me when I graduated college and moved back home to San Antonio. I was a student at The Union for 4 years before venturing off to Teacher Training and got my certification through Raja Yoga Academy in 2016. I now teach Power Yoga as well as Inferno Hot Pilates and CrossFit. My perspective on strength, flexibility, and health have changed over the years, and my main goal as a teacher and coach is to help people recognize their own strength. I am fascinated by the body and what it is capable of and relish seeing things "click" for people.
Amy Stephens
HOT YOGA, POWER YOGA & YIN YOGA TEACHER
Amy believes in the physical & mental benefits of hot yoga. Her heart's desire is to help you move your body and restore your mind in ways that make you feel better.
As a 500-RYT (Registered Yoga Teacher) and graduate of both the U-Institute and The Hard & Soft Yoga Institute, Amy likes to work hard in the yoga room while also guiding students to find stillness, rest & connection. Since finding her first yoga class in 1998, she has never stopped practicing! She found The Union in 2011 and was instantly hooked to the hot room & this community! Her hope is the same for you.
You can find Amy on weekdays teaching P.E., Cooking & Gardening in PreK. She loves her little students and their insatiable curiosities. She is also an avid volunteer in her Church and in Yoga Give-back.
Amy adores her husband, Aaron. Together for 25+ years, they are so proud that their two sons have grown to be good humans with servant hearts. To date, Amy has travelled to 25 countries, including a few years living in Amsterdam. In addition to yoga, she would love to chat with you about travel!
Favorite quote: "I've learned that people will forget what you said, people will forget what you did, but people will never forget how you made them feel." -Maya Angelou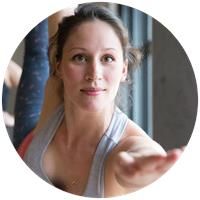 Gabrielle Zabriskie
YOLK YOGA, POWER YOGA, HOT YOGA TEACHER
I was born in Quebec City, Canada, where I grew up speaking French. I came to San Antonio in 2011, to work as a professional synchronized swimmer at SeaWorld. Since then, I retired from my athletic career and started a now successful synchro team in SA, The Aquarelles Synchro Club.
Being part of the Union community is one of the reason that kept me in San Antonio. First as a student then part of the staff in 2013 where I mastered the front desk greeting our students. I graduated as a yoga teacher from the Open Hand Institute in October 2016. Teaching yoga has been one of the most empowering experience in my life. I always look forward to it and admire our students being so dedicated to their practice, showing up and working hard every time!
I'm proud to say that becoming a mother has changed my entire perspective on life. It's help me become much more attentive and compassionate to others. I had to slow down, and reorganize my priorities, which brought me to make the commitment to myself to be present, and practice gratitude every day.
Favorite Quote: "I don't have to chase extraordinary moments to find happiness - it's right in front of me if I'm paying attention and practicing gratitude." -Brene Brown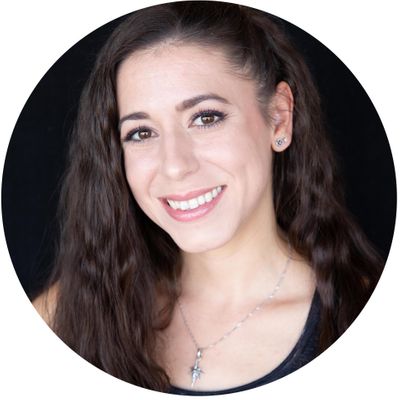 Caitlin Zerr
TRX, POWER YOGA TEACHER
I was born in Tampa, FL and moved around as a child with my parents and sister from my Dad being in the Air Force. We settled in the Lake Travis area of Austin when I was 8yrs old so I consider that home.
I went to college at Texas Tech University where I was a cheerleader my freshman year. I graduated from Texas Tech with a B.S. in Exercise and Sport Sciences.
After I graduated from Texas Tech, I moved back to Austin where I met my now husband Tony. We ended up moving to Dallas in 2011 where I worked for Southwest Airlines as a customer relations representative and then a flight attendant until 2017.
My husband and I moved to San Antonio in August 2016 to be closer to both of our families. We then welcomed our amazing son Justin into our lives in October 2016. We decided that I would be a stay at home Mom and resign my position as a flight attendant. Being a mother to Justin has been an amazing blessing and a huge learning experience. I continue to work on myself mentally and physically to be a role model for him and to show him to always shoot for the stars and go for your dreams.
I have been physically active in sports since I was a kid and is part of the reason I got my degree in Exercise and Sport Science. I discovered yoga in college and fell in love with it! I did not have a consistent yoga and fitness regimen until coming to The Union in February 2021. Yoga and strength training have helped me find a calmness in my mind and confidence in myself that I didn't have previously.
I am currently training to teach TRX and Burn and I'm in the the U-Institute's Power Yoga Teacher Training. I will always be a student learning and growing so I can further my knowledge to help others transform their bodies and minds so they find the best version of themselves!