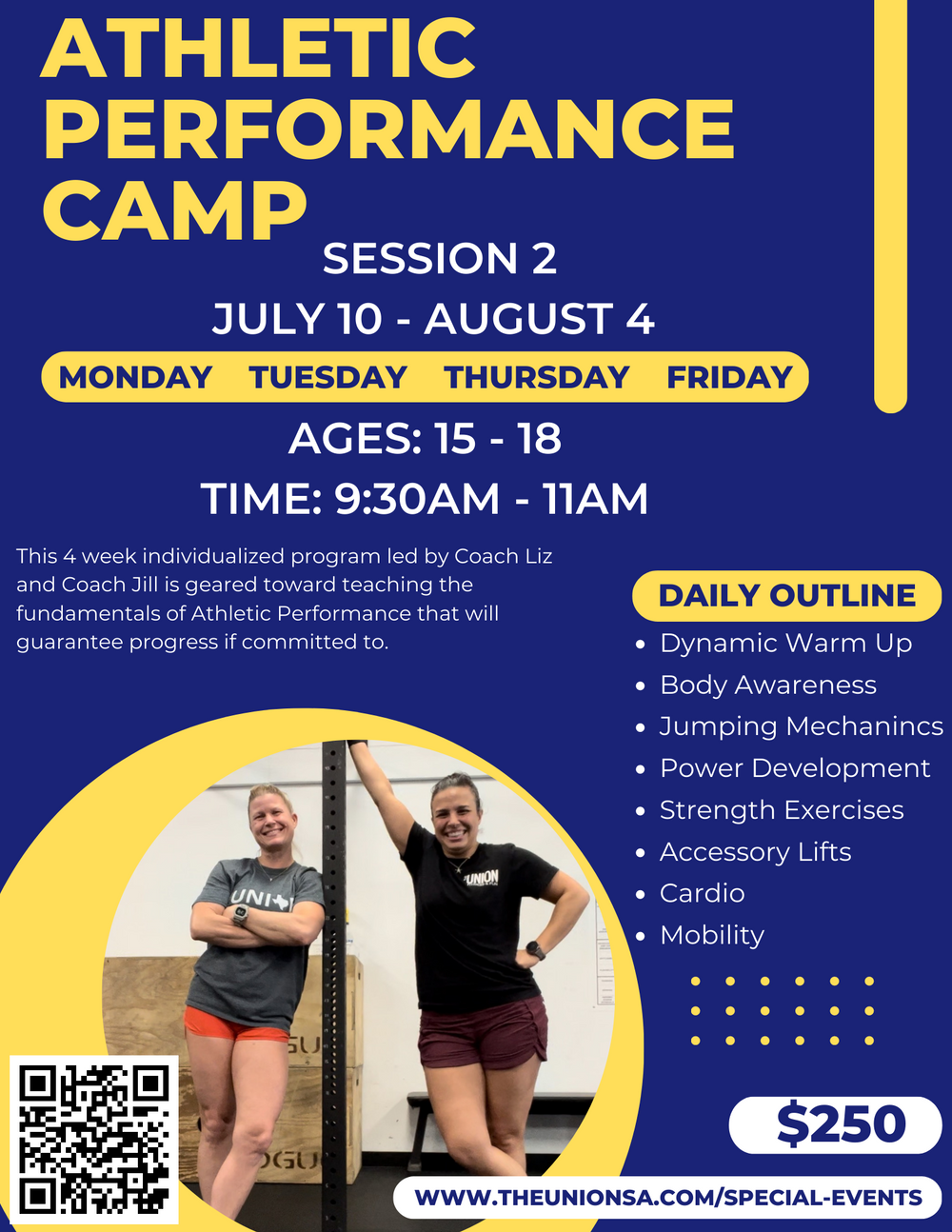 Athletic Performance Camp - Session 2
July 10, 2023 - August 4, 2023
Join us for session 2 to continue to train hard and level up.
In this 4 week program each participant will receive an individualized training card to record and see progress.
We will train Monday, Tuesday, Thursday & Friday from 9:30am - 11am
Ages: 15-18
Session 2: July 10 - August 4
Register HERE!